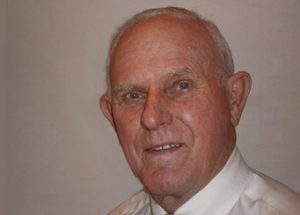 Dr. Alan Scott 13/07/1932 – 16/12/2021
A giant in the field of Pediatric Ophthalmology and Strabismus, Dr. Scott pioneered the use of botulinum toxin in humans in the 1970s while working at the Smith-Kettlewell Eye Research Institute in San Francisco, California.
Dr. Scott was an incredible mentor and teacher during his early years at Smith-Kettlewell. He was a friend and guide to many and he was a true scientist who kept innovating well into his 80s.
His many discoveries will live on – as will our memories of our time with him.
Dr. Scott was an innovator of Advanced Medical techniques including:
– The use of a posterior fixation suture during transposition surgery,
– Scott's Recession and resection procedure to treat incomitant strabismus,
– Use of bupivacaine treat weak muscles
Alan also contributed to the computer program Orbit, where he innovatively used springs as eye muscles
Dr. Scott and Dr. Jampolsky created one of the strongest programs for trainees in Strabismus. He was also an active surgical ophthalmologist, a master in the treatment of strabismus and a very productive researcher.
He won the Marshall Parks Medal from the American Association for Pediatric Ophthalmology & Strabismus (AAPOS), the Howe Medal from the American Ophthalmological Society (AOS), the Proctor Medal from the Association of Research in Vision and Ophthalmology (ARVO), and the Linksz Medal from the International Strabismological Society. He was also inducted into the American Society of Cataract and Refractive Surgery (ASCRS) Ophthalmology Hall of Fame and received many other honors, all of which he enjoyed with his characteristic humbleness and grace.
David Granet shared that as a newly minted pediatric ophthalmologist he approached Alan with the link to this listserv – the day it began at the AAO meetings. David recalls that Alan loved the idea and suggested that they keep it an independent forum for ideas with open sharing around the world. Alan became part of the earliest and most deeply valued contributors until almost this day and we all remained inspired by his joy for intellectual engagement.
Dr. Scott's knowledge was not limited to Strabismus, he was also a wine collector. Being the Oenophile that he was, someone once mentioned that Alan Scott was better known by his wine knowledge than by the botulinum toxin he had described.
Alan was very generous with his knowledge and has supported numerous others all over the world to carry out their research to fruition.
He spent his last few years at the San Francisco Strabismus Institute, working closely with Joel Miller on electrical stimulation of paralyzed extraocular muscles.
Alan Scott represented true intellectual and scientific thought. Alan was open to improving his understanding, learning new things and exploring where the science leads. He gave so many hope and support when moving in new directions. Alan always seemed to live by these words he wrote: "It is fun to look back, more fun to look forward!'
Alan Scott will be missed. He truly was one of the most expert and innovative giants in Strabismus.
May his memory be a blessing.